Featured Content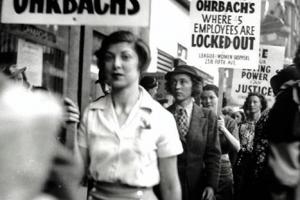 In the summer of 1935, a group of women formed an organization to act as an ally for workers during labor disputes. The group called itself the League of Women Shoppers (LWS) in order to recruit female consumers across racial and class lines. Its slogan, "Use your buying power for justice," displayed the group's intent to use its members' shopping dollars to influence the outcome of work stoppages and protests. The LWS activists highlighted many of the problems associated with industrial capitalism and empowered middle-class women to act in solidarity with workers across race, class, and geographic lines.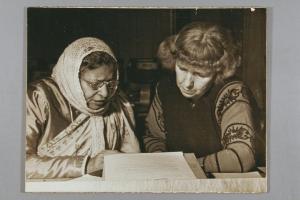 Lawyer, feminist, judge, and political activist. The Kenyon collection illuminates the continuity of social activism around such issues as race, class, poverty, and gender from the 1930s-60s. Topics reflected include worldwide suffrage; abortion rights; minority legal rights; the Equal Rights Amendment; and civil rights. Materials include writings, speeches, organizational records, photographs, memorabilia, and audio tapes of interviews and speeches. Significant correspondents include: Bella Abzug, Florence Allen, Roger Baldwin, Mary Dewson, India Edwards, Felix Frankfurter, Betty Friedan, Hubert Humphrey, Fiorello LaGuardia, Frieda Miller, Constance Baker Motley, Pauli Murray, Edmund Muskie, Eleanor Holmes Norton, Harriet Pilpel, Eleanor Roosevelt, Elihu Root, Anna Lord Strauss, and Harry Truman.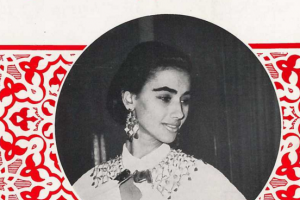 This magazine issue discusses various matters related to the concerns of Arab women, including higher education and family matters. It is part of the document cluster entitled The Ottoman and post-Ottoman Empires in the Eastern Mediterranean, 1860-2015 edited by Beth Baron (CUNY) with Secil Yilmaz (CUNY) and Nova Robinson (Rutgers).