3 results for your search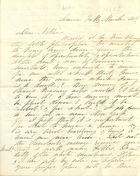 See details
Date Written / Recorded
1862
Field of Study
Letters and Diaries
Content Type
Diary/Memoir/Autobiography
Author / Creator
Samuel McCartney Jackson, 1833-1906
Date Published / Released
1925
Publisher
Privately Published
Topic / Theme
Rhetoric, Armed forces, Writing from field, Battles, Military marches, Battle of Chantilly, VA, September 1, 1862
Copyright Message
Copyright © 2004, Alexander Street Press LLC.
×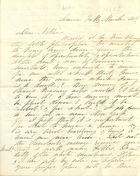 See details
Field of Study
Letters and Diaries
Content Type
Diary/Memoir/Autobiography
Author / Creator
Jubal Anderson Early, 1816-1894
Date Published / Released
1912
Publisher
J. B. Lippincott Company
Person Discussed
Daniel Harvey Hill, 1821-1889, Thomas Jonathan Jackson, 1824-1863
Topic / Theme
Armed forces, Military maneuvers, Brigade, Lines of defense, Generals, Battles, Military strategy, Battle of Chantilly, VA, September 1, 1862
Copyright Message
Copyright © 2003, Alexander Street Press LLC.
×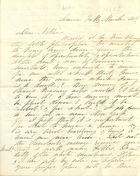 See details
(

District of Columbia

:

United States. Government Printing Office

,

1864

)
,

242

page(s)
(

District of Columbia

:

United States. Government Printing Office

,

1864

)
,

242

page(s)
Field of Study
Letters and Diaries
Date Published / Released
1864
Publisher
United States. Government Printing Office
×