2 results for your search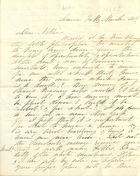 See details
Date Written / Recorded
1799
Field of Study
Letters and Diaries
Content Type
Diary/Memoir/Autobiography
Contributor
Elaine Forman Crane
Author / Creator
Elizabeth Sandwith Drinker, 1735-1807
Date Published / Released
1991
Publisher
Northeastern University Press
Topic / Theme
Inoculations, Family, Entertaining, Social calls, Plumbing, Blue collar workers, Cold weather, Accidental deaths, Storms, Grandchildren, Smallpox, Sanitation, Health, Relationships, Domestic life, Economics, Environment
Copyright Message
Copyright © 2004, Alexander Street Press LLC.
Subject
Inoculations, Family, Entertaining, Social calls, Plumbing, Blue collar workers, Cold weather, Accidental deaths, Storms, Grandchildren, Smallpox, Sanitation, Health, Relationships, Domestic life, Economics, Environment
×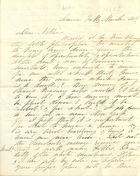 See details
Date Written / Recorded
1832
Field of Study
Letters and Diaries
Author / Creator
Sarah Roberts, fl. 1858
Date Published / Released
1961
Publisher
University of Minnesota Press
Topic / Theme
Farms, Income, Blue collar workers, Weddings, Communities, Economics, Sociology
Copyright Message
Copyright © 1961 by the University of Minnesota. All rights reserved.
Subject
Farms, Income, Blue collar workers, Weddings, Communities, Economics, Sociology
×