3 results for your search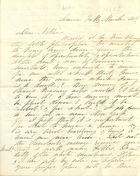 See details
Date Written / Recorded
1745
Field of Study
Letters and Diaries
Author / Creator
Elizabeth Robinson Montagu, 1720-1800
Date Published / Released
1813
Publisher
T. Cadell & W. Davies
Person Discussed
Edward Young, 1683-1765
Topic / Theme
Spas, European ethnic groups, Friendships, Gossip, Health, Ethnic groups, Relationships, Entertaining
Subject
Spas, European ethnic groups, Friendships, Gossip, Health, Ethnic groups, Relationships, Entertaining
×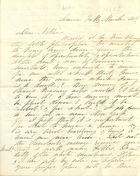 See details
Date Written / Recorded
1822
Field of Study
Letters and Diaries
Contributor
Miron Winslow
Author / Creator
Harriet Wadsworth Lathrop Winslow, 1796-1833
Date Published / Released
1840
Publisher
American Tract Society
Topic / Theme
Associations and organizations, Language and linguistics, Missionaries, Evangelical activities, Entertaining, European ethnic groups, Spiritual discipline, Sri Lankan people, Economics, Intellectual life, Religion, Ethnic groups
Copyright Message
Copyright © 2004, Alexander Street Press LLC.
Subject
Associations and organizations, Language and linguistics, Missionaries, Evangelical activities, Entertaining, European ethnic groups, Spiritual discipline, Sri Lankan people, Economics, Intellectual life, Religion, Ethnic groups
×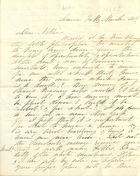 See details
Date Written / Recorded
1866
Field of Study
Letters and Diaries
Author / Creator
Sarah Roberts, fl. 1858
Date Published / Released
1961
Publisher
University of Minnesota Press
Topic / Theme
European ethnic groups, Immigration and emigration, Luggage, Meals, Motion sickness, Ships, Supplies and provisions, Ethnic groups, Domestic life, Entertaining, Health, Transportation
Copyright Message
Copyright © 1961 by the University of Minnesota. All rights reserved.
Subject
European ethnic groups, Immigration and emigration, Luggage, Meals, Motion sickness, Ships, Supplies and provisions, Ethnic groups, Domestic life, Entertaining, Health, Transportation
×