3 results for your search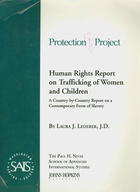 See details
Collection
Women and Social Movements, International
Field of Study
Women and Social Movements
Content Type
Government/institutional document
Author / Creator
Laura J. Lederer, 1951-
Date Published / Released
2001
Publisher
Johns Hopkins University. Paul H. Nitze School of Advanced International Studies
Topic / Theme
Social Reform and Political Activism, Political and Human Rights, Campaigns Against Prostitution and Sex Trafficking, Human Rights
×

See details
Collection
Women and Social Movements, International
Field of Study
Women and Social Movements
Content Type
Government/institutional document
Author / Creator
International Women's Tribune Centre
Date Published / Released
1981
Publisher
International Women's Tribune Centre
Topic / Theme
Political and Human Rights, Peace, International Governance, and International Law, Equal Rights for Women, Resolutions
Copyright Message
Copyright by author unless otherwise noted.
×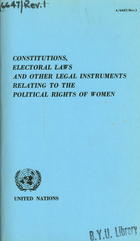 See details
Collection
Women and Social Movements, International
Field of Study
Women and Social Movements
Content Type
Government/institutional document
Author / Creator
United Nations. Commission on the Status of Women
Date Published / Released
1968
Topic / Theme
Political and Human Rights, Suffrage, Equal Rights for Women
Copyright Message
Copyright © 1968 by the United Nations. All worldwide rights reserved.
×