Featured Content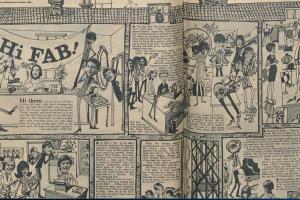 A British pop music magazine that was highly popular in the UK during the 1960s and 1970s, running for nearly 900 issues. It started out focused on the Beatles career and their rise and domination in the music industry, then expanded to include other stories and interviews from popular musicians of the time as well as documenting the change in how music is consumed, from radio to the growth of music videos. Eventually, in the 1970s, the magazine repositioned itself as a girl magazine and began to feature more models and pop stars on the cover as well as doing more features on fashion, beauty, and health tips.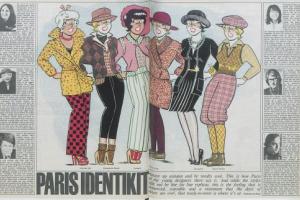 A magazine published during the height of the Swinging Sixties in the UK in response to the emergence of more liberal teens and young women. The magazine offered fiction, popular culture, fashion news, and advice from it's highly controversial advice column known as 'agony aunt' on love, sex, healthy eating, hair, and make-up. Petticoat also promoted the Mod fashion, which was known to be innovative, creative, and bold for the times. Mod fashion arose from the modernist subculture that started in London in the 1950s and eventually some working class youths diverged from this group to form another group called the skinheads. Petticoat had many female contributors, including Annie Nightingale, the first female presenter on BBC Radio.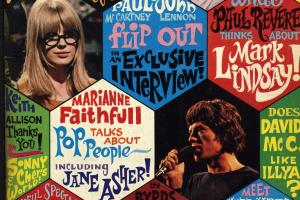 An American magazine that ran from 1964-1975 on all things related to youth life such as style guidance, celebrity interviews, and advice columns including "Dear Carol" and "Ask Karen" answering questions submitted by youths on school, dating, careers, and mental health. FliP became known for it's glossy magazine covers as well gossip columns and special features on popular celebrities such as Donny Osmond and David Cassidy. It also published letters and stories that youths would send in, providing a platform for youths voices to be heard as well as to connect with one another.