Featured Content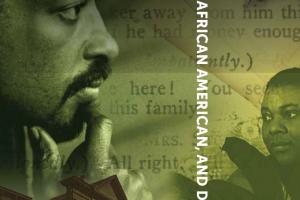 This playlist features the most viewed titles of 2022, including Fences, by August Wilson, Poof, by Lynn Nottage, Dutchman, by Amiri Baraka, and more.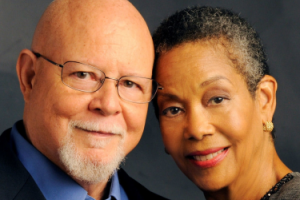 Barbara and Carlton Molette have each authored plays and articles individually and together they have co-authored plays, scholarly articles and the books, Black Theatre: Premise and Presentation, and Afrocentric Theatre. Dramatists Guild members since 1971, their playwrighting collaborations began with ROSALEE PRITCHETT, premiered by the Morehouse-Spelman Players in 1970 and produced in New York by the Negro Ensemble Company in 1971, by the Free Southern Theatre in New Orleans and on tour, by several university theatres and published by Dramatists Play Service and in Black Writers of America. They received Black Theatre Network's Lifetime Membership Award in 2012, National Black Theatre Festival's Living Legend Award in 2013 and Atlanta Black Theatre Festival's Legend award in 2016.
Ifa Bayeza is an award-winning theater artist and novelist. Her critically acclaimed drama The Ballad of Emmett Till premiered at the Goodman Theatre in Chicago and was awarded a Eugene O'Neill National Playwrights Conference fellowship and the Mystery Writers of America Edgar Award for Best Play. The Ballad made its West Coast premiere at the Fountain Theatre in Los Angeles, garnering six Ovation Awards, including Best Production; four Drama Desk Critics' Circle Awards, including Best Production; and the Backstage Garland Award for Best Playwriting. After numerous critically acclaimed regional productions, Bayeza has expanded The Ballad into The Till Trilogy, recounting the epic Civil Rights saga in three distinct dramas. In June 2018, Mosaic Theatre in Washington DC will present for the first time all three plays, The Ballad of Emmett Till, benevolence and That Summer in Sumner, in sequence. Other innovative works for the stage include Ta'zieh – Between Two Rivers; Welcome to Wandaland; String Theory and Homer G & the Rhapsodies in The Fall of Detroit, for which she received a Kennedy Center Fund for New American Plays Award. Musicals include Charleston Olio, a Fred Ebb Musical Theatre Award finalist, and Kid Zero with music by multiple Grammy-nominee Harvey Mason. Bayeza is also a novelist, debuting with the "gorgeous" (NY Times), "magical" (Elle), "dazzling" (Essence) Some Sing, Some Cry, co-authored with her sister Ntozake Shange. A graduate of Harvard University and formerly Distinguished Artist-in-Residence and Sr. Visiting Lecturer in the Department of Africana Studies at Brown University, she was named 2014 Rhode Island State Council on the Arts Playwriting Fellow. Currently, she is pursuing her MFA in Directing and Dramaturgy at the University of Massachusetts Amherst, where she will be directing her adaptation of Wallace Thurman's Harlem Renaissance classic novel Infants of the Spring, premiering at UMass Amherst Rand Theater in March 2018.